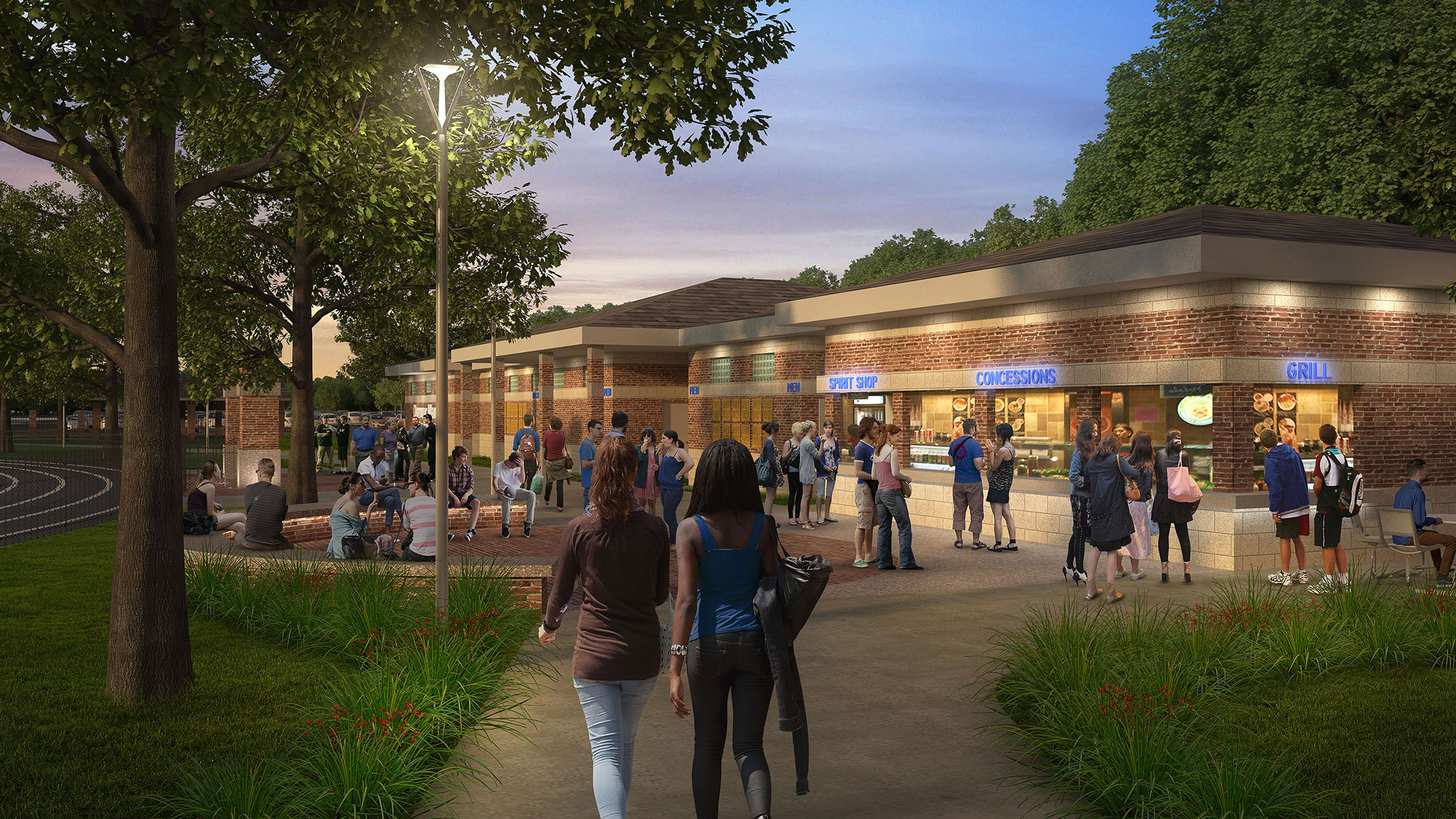 Alumni support for Home of the Rockets
I am leading the Home of the Rockets campaign for the Bay schools. I have two daughters at BHS, and I agreed to lead this effort because I love living in Bay and want the best for our current and future student athletes. I am reaching out to Bay alumni class reps in the hope that you can help spread the word about this campaign among alumni with whom you are connected.
If you are already working with the alumni foundation to promote this campaign, thank you! The Bay Rockets Association continues almost daily messaging via Facebook, Instagram and Twitter which can be re-posted. And below is an example of info we send via email or text. I would be very grateful for any help you can offer to spread the word and make this project a reality.
With the strong endorsement of our coaches, principals, superintendent and other community leaders, our school district is planning to build a new 4,000+ square foot building at Bay Memorial Stadium. The facility will include heated team rooms, new restrooms, much better concessions, a trainer room, a spirit wear shop and a surrounding plaza. Detailed information about the project can be found at www.homeoftherockets.org.
Our stadium hosts more than 200 sporting events each year for soccer, lacrosse, football and track & field athletes of all ages. Every athlete who has competed in our stadium knows why we need heated team rooms in late fall and early spring. Every parent or spectator who has attended a sporting event knows why we need new restrooms and concessions. And all of us who love Bay know that making this project a reality will positively impact all future BHS students and enhance our community for generations.
Our Board of Education and several civic organizations have already provided strong support to get things started. Now we need the support of the alumni community to make the fundraising goal by April 30th so we can break ground in 2020. ONE ROCKET NATION is a special place. Help us honor this proud tradition by making your tax-deductible donation today at www.homeoftherockets.org/donate.
Thank you for your support of One Rocket Nation!
Jon Ransom, President, Home of the Rockets, Inc.
www.homeoftherockets.org
---
Home Team Room

Visitor Team Room

Concession Stand & Storage

Fan Plaza

Spiritwear Shop

Coaches Rooms

Restroom Facilities

Additional Storage and Mechanical Rooms